On-Line Giving
To make a one time gift to our parish, or to create a regular on-line giving account, please click the link below:
2016 Annual Catholic Appeal
Thank you to those of you who have already turned in your pledge cards.
To make a pledge or donate to the Annual Catholic Appeal, please click the image below. Your support is vital!
We are almost there!
We are at 89% of our goal. Pledge today!
So far, 537 families or 39% of our registered families have participated in the Annual Catholic Appeal. Thank you for your generosity!
Click here to make an online pledge.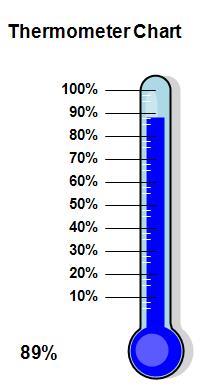 Address
10526 166th Ave NE
Redmond, WA 98052
425-883-7685
425-881-2207 (FAX)
Masses
Saturday Vigil Mass
5:00pm Cantor
Sunday
9:00am Sanctuary Choir
11:00am Gospel Choir
5:30pm Soul Purpose Choir
(September 7, 2014 - May 2015)
Daily Mass
Monday 9:00am
Wednesday 9:00am
Thursday 9:00am
Friday 9:00am
Word & Communion Service
Tuesday 9:00am
Holy Days
9:00am and 7:00pm
Reconciliation
Confessions
Saturdays, 3:30pm - 4:30pm or by appointment
Exposition of the Blessed Sacrament
Each Friday after 9:00am Mass until 9:00pm
Office Hours
Monday - Friday
8:30am - 4:30pm
Welcome!
Welcome to St. Jude Catholic Church! We are delighted to invite you to join us in striving to become intentional disciples of the Lord Jesus. From the days of its founding St. Jude has created a spirit of hospitality and radiated the love of Christ. We hope you will experience that here and that together we may become "ambassadors for Christ".
- Fr. James Johnson
The Last Sunday night Mass for the summer will be on Sunday, June 12.
Sunday night Mass will resume on September 11 at 5:30 pm
Annual Catholic Appeal 2016
Thank you to those who have already joined up in supoorting the ACA! We need you to reach our goal! We are so close. Make your pledge online by clicking the icon below.
The Annual Appeal allows you to join thousands of Catholics to support more than 60 ministries and services throughout Western Washington. Your support is essential to our mission – without YOU, there would be no Church. Thanks to your generosity, our church is here in times of need providing comfort and hope.
To see the hands and faces that are supported by the Annual Catholic Appeal, view the new video, "A Future Full of Hope".
Vacation Bible School
August 8-12th
from 9:00 am - 12:00 each day
This year's theme is "Cathletics!" a sport theme that will inspire kids to get GOALS and AIM for a commitment of excellence in their Catholic faith.
For more information or to volunteer, contact stacey@staceyporter.com
St. Jude Men's and Women's Golf Tournament
August 27, 2016
At the new Blue Heron Golf Course in Carnation
Sign ups will be on July 9/10 and July 16/17 after all Masses in the Narthex. Parishioners can sign up in groups, pairs or as individuals, and guests are invited to participate. There are no handicaps required for the tournament. For further information or to volunteer to help or sponsor, please contact Jim Shellooe at 425-985-6835 or jshellooe@aol.com