On-Line Giving
To make a one time gift to our parish, or to create a regular on-line giving account, please click the link below:
2016 Annual Catholic Appeal
Thank you to those of you who have already turned in your pledge cards.
To make a pledge or donate to the Annual Catholic Appeal, please click the image below. Your support is vital!
We are almost there!
We are at 89% of our goal. Pledge today!
So far, 537 families or 39% of our registered families have participated in the Annual Catholic Appeal. Thank you for your generosity!
Click here to make an online pledge.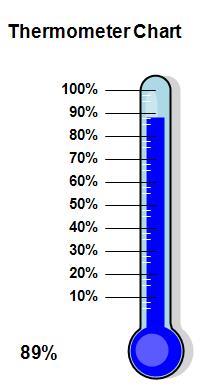 Address
10526 166th Ave NE
Redmond, WA 98052
425-883-7685
425-881-2207 (FAX)
Masses
Saturday Vigil Mass
5:00pm Cantor
Sunday
9:00am Sanctuary Choir
11:00am Gospel Choir
5:30pm Soul Purpose Choir
(September 7, 2014 - May 2015)
Daily Mass
Monday 9:00am
Wednesday 9:00am
Thursday 9:00am
Friday 9:00am
Word & Communion Service
Tuesday 9:00am
Holy Days
9:00am and 7:00pm
Reconciliation
Confessions
Saturdays, 3:30pm - 4:30pm or by appointment
Exposition of the Blessed Sacrament
Each Friday after 9:00am Mass until 9:00pm
Office Hours
Monday - Friday
8:30am - 4:30pm
Welcome!
Welcome to St. Jude Catholic Church! We are delighted to invite you to join us in striving to become intentional disciples of the Lord Jesus. From the days of its founding St. Jude has created a spirit of hospitality and radiated the love of Christ. We hope you will experience that here and that together we may become "ambassadors for Christ".
- Fr. James Johnson
The Last Sunday night Mass for the summer will be on Sunday, June 12.
Sunday night Mass will resume on September 11 at 5:30 pm
Family Faith Formation Registration
is open!
Register now for many of our faith formation classes. Write-On forms are availble by clicking on the class name. Starting date for K-6 Faith Formation Classes is SEPTEMBER 13th (change from earlier). Both Preschool and Connections will resume on September 11th.
1st Reconciliation & Eucharist Registration Form
Connections Teen Ministry Registration Form
Registration Forms need to be completed and returned to the parish office with payment for the Family Faith Formation class(es).
If you have an online giving account, you can conveniently pay online. It is easy to set up. Just click the OnLine giving icon at the top of the page. Forms will still need to be returned to the Parish Office, and please annotate that the payment has been made via online giving.