On-Line Giving
To make a one time gift to our parish, or to create a regular on-line giving account, please click the link below:
2016 Annual Catholic Appeal
Thank you to those of you who have already turned in your pledge cards.
To make a pledge or donate to the Annual Catholic Appeal, please click the image below. Your support is vital!
Help us reach our goal!
So far 19% of our registered families have participated in the Annual Catholic Appeal.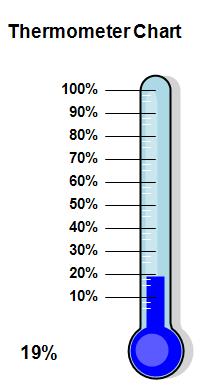 Address
10526 166th Ave NE
Redmond, WA 98052
425-883-7685
425-881-2207 (FAX)
Masses
Saturday Vigil Mass
5:00pm Cantor
Sunday
9:00am Sanctuary Choir
11:00am Gospel Choir
5:30pm Soul Purpose Choir
(September 7, 2014 - May 2015)
Daily Mass
Monday 9:00am
Wednesday 9:00am
Thursday 9:00am
Friday 9:00am
Word & Communion Service
Tuesday 9:00am
Holy Days
9:00am and 7:00pm
Reconciliation
Confessions
Saturdays, 3:30pm - 4:30pm or by appointment
Exposition of the Blessed Sacrament
Each Friday after 9:00am Mass until 9:00pm
Office Hours
Monday - Friday
8:30am - 4:30pm
Welcome!
Welcome to St. Jude Catholic Church! We are delighted to invite you to join us in striving to become intentional disciples of the Lord Jesus. From the days of its founding St. Jude has created a spirit of hospitality and radiated the love of Christ. We hope you will experience that here and that together we may become "ambassadors for Christ".
- Fr. James Johnson
Christ is Truly
Risen!
​Mark Shea is coming to St. Jude!
Popular Catholic writer and speaker, Mark can often be heard on Catholic radio (1050 am). His journey began as an agnostic pagan through non-denominational Evangelicalism and then, finally, entering the Catholic Church in 1987. He also writes a poplular column for the National Catholic Register. In Mark's second of three talks at our church, Mark will delve into the Spiritual Works of Mercy. Mark your calendar!
Wednesday, May 4 at 7:00 pm in Lovett Hall
Mary, the Mother of Mercy
The Great Parable of Mercy
presented by Julianna Castro
May 5 and May 12 at 7:00pm in Lovett Hall
During this Jubilee Year of Mercy, Pope Francis has asked that we contemplate the mercy of God so that we might become "merciful like the Father." Julianna will examine the three characters of the parable - the Younger Son, the Elder Son and the Father - to teach us what each teaches about receiving and sharing mercy. Reflections will be drawn from the book The Return of the Prodigal Son by Henri Nouwen, however it is not necessary to read the book prior to the class.
Parish Appreciation Dinner
Friday, May 20 at 6:30 pm
To RSVP to the Parish Appreciation Dinner, click the s'more above.
Annual Catholic Appeal 2016
The Annual Appeal allows you to join thousands of Catholics to support more than 60 ministries and services throughout Western Washington. Your support is essential to our mission – without YOU, there would be no Church. Thanks to your generosity, our church is here in times of need providing comfort and hope.
To see the hands and faces that are supported by the Annual Catholic Appeal, view the new video, "A Future Full of Hope".