Online Giving
To make a one time gift to our parish, or to create a regular on-line giving account, please click below.
---
2019
Annual Catholic Appeal
Your contributions and generosity are deeply appreciated, much needed and make a real difference in the lives of many. To may your pledge, click the button below.
Help us reach our goal!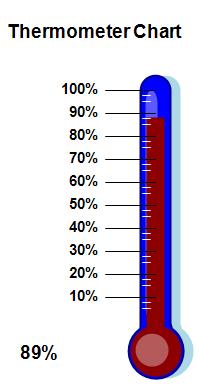 ---
Mass Times
Weekend Masses
Saturday Vigil (Cantor) 5:00pm
Sunday (Sanctuary Choir) 9:00am
Sunday (Gospel Choir) 11:00am
Sunday (Sept - May) 5:30pm
Daily Mass
Monday 9:00am
Wednesday 9:00am
Thursday 9:00am
Friday 9:00am
Word and Communion
Tuesday 9:00am
Holy Days
9:00am and 7:00pm
Reconciliation
Confessions
Saturdays, 3:30pm - 4:30pm or by appointment
Exposition of the Blessed Sacrament
Each Friday after 9:00am Mass until 9:00pm
Office Hours
Monday - Thursday - 8:00am - 4:00pm
Friday - 8:00am - 3:30pm
Address
10526 166th Ave NE
Redmond, WA 98052
425-883-7685
---
Welcome!
Welcome to St. Jude Catholic Church! We are delighted to invite you to join us in striving to become intentional disciples of the Lord Jesus. From the days of its founding St. Jude has created a spirit of hospitality and radiated the love of Christ. We hope you will experience that here and that together we may become "ambassadors for Christ".
- Fr. James Johnson
---
For the next three weeks, while Fr. Johnson is on vacation, we will be having a temporarily altered weekday schedule. The temporary schedule is as follows:
Mondays, Tuesdays, and Thursdays - Liturgy of the Word with Communion
Wednesdays and Fridays - Mass*
*(Friday Mass will be followed by Benediction and Adoration of the Blessed Sacrament in the chapel.)
Our regular weekday schedule will resume on August 12.
---
NEW Office Hours beginning July 1, 2019
Effective July 1, 2019, our office hours will be changing. Please make note of a shift in the hours that the office will be open.
Monday through Thursday, 8:00 am - 4:00 pm
Fridays, 8:00 am - 3:30 pm*
*For the month of July, the office will be closed at 12:00 on Fridays.
---
Annual St. Jude/ Holy Innocent Golf Tournament
Saturday, August 10, 2019
at the Blue Heron Golf Course in Carnation
For questions regarding participation as a golfer or volunteer:
contact Jim Shellooe (425.985.6835 or jshellooe@aol.com)
Signups will be in the Narthex after 9 am and 11 am Masses on 6/30, 7/7, and 7/14) while slots are available, as individuals or foursomes. Join us!