Online Giving
To make a one time gift to our parish, or to create a regular on-line giving account, please click below.
---
2019
Annual Catholic Appeal
Your contributions and generosity are deeply appreciated, much needed and make a real difference in the lives of many. To may your pledge, click the button below.
Help us reach our goal!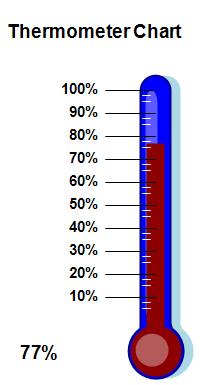 ---
Mass Times
Weekend Masses
Saturday Vigil (Cantor) 5:00pm
Sunday (Sanctuary Choir) 9:00am
Sunday (Gospel Choir) 11:00am
Sunday (Sept - May) 5:30pm
Daily Mass
Monday 9:00am
Wednesday 9:00am
Thursday 9:00am
Friday 9:00am
Word and Communion
Tuesday 9:00am
Holy Days
9:00am and 7:00pm
Reconciliation
Confessions
Saturdays, 3:30pm - 4:30pm or by appointment
Exposition of the Blessed Sacrament
Each Friday after 9:00am Mass until 9:00pm
Office Hours
Monday - Thursday - 8:00am - 4:00pm
Friday - 8:00am - 3:30pm
Address
10526 166th Ave NE
Redmond, WA 98052
425-883-7685
---
Welcome!
Welcome to St. Jude Catholic Church! We are delighted to invite you to join us in striving to become intentional disciples of the Lord Jesus. From the days of its founding St. Jude has created a spirit of hospitality and radiated the love of Christ. We hope you will experience that here and that together we may become "ambassadors for Christ".
- Fr. James Johnson
---
Thank you Fr. Raphael!!
Please join us in thanking Fr. Raphael for his service to our community and wishing him well as he travels home to Malawi to start his new parish! All parishioners are welcome to the Parish Hall after each mass during the weekend of June 29th and 30th.
Wine and Cheese after the 5 pm Saturday evening Mass
Cake and Refreshments after the 9 and 11 am Sunday Masses
To donate to the fund to assist him in building up his brand new parish, click the button below to be directed to our online giving and select the appropriate fund when donating.
---
NEW Office Hours begining July 1, 2019
Effective July 1, 2019, our office hours will be changing. Please make note of a shift in the hours that the office will be open.
Monday through Thursday, 8:00 am - 4:00 pm
Fridays, 8:00 am - 3:30 pm*
*For the month of July, the office will be closed at 12:00 on Fridays.
---
Pastoral Assistant for Youth and Young Adult Ministry -FULL TIME
St. Jude Catholic Parish, Redmond, WA
St. Jude Parish in Redmond, WA, is seeking a faithful, practicing and high-energy Catholic who invites teens and young adults into a deeper relationship with Jesus Christ and the Church. This person should be creative, a self-starter with a passion for evangelization of teens and young adults, and a clear understanding of relational ministry in forming disciples through retreats, religious education, socials, service opportunities and more.
Responsibilities include, but are not limited to, overseeing and implementing faith formation classes; plan and coordinate large events and retreats; recruit, supervise and provide formation for volunteers; and effectively communicating with teens, families, parishioners, and parish staff and leadership. A superior knowledge of social media is a must. This is a full time position and involves evenings, weekends and occasional overnight travel.
Job description on request. Interested candidates can email a cover letter, resume, and a list of at least 3 references to Rick Casolary (rick@stjude-redmond.org).
Salary in accord with Archdiocesan guidelines. Position open until filled.
---
Vacation Bible School 2019!
Come along on a Wilderness Adventure Through the Sacraments and hold Jesus in your heart.

WHO: Kids ages 4-12
WHERE: St. Jude Parish Hall
WHEN: July 22 - 26, 2019
TIME: 9 AM - 12 PM each day
COST: $45/child
REGISTRATION DEADLINE: July 1, 2019
Register TODAY! Just click on the logo above to be directed to our new online registration.
For further information, contact Stacey Porter at staceylporter@gmail.com