Mass Times
Weekend Masses
Saturday Vigil (Cantor) 5:00pm
Sunday (Sanctuary Choir) 9:00am
Sunday (Gospel Choir) 11:00am
Sunday (Sept - May) 5:30pm
Daily Mass
Monday 9:00am
Wednesday 9:00am
Thursday 9:00am
Friday 9:00am
Word and Communion
Tuesday 9:00am
Holy Days
9:00am and 7:00pm
Reconciliation
Confessions
Saturdays, 3:30pm - 4:30pm or by appointment
Exposition of the Blessed Sacrament
Each Friday after 9:00am Mass until 9:00pm
Online Giving
To make a one time gift to our parish, or to create a regular on-line giving account, please click below.
Annual Catholic Appeal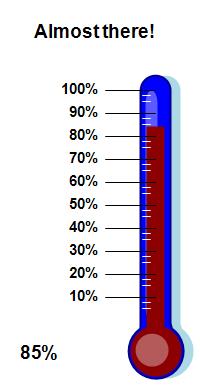 To pledge today, click the button below. Thank you for your generosity.
Address
10526 166th Ave NE
Redmond, WA 98052
425-883-7685
Office Hours
Monday - Friday
8:30am - 4:30pm
Welcome!
Welcome to St. Jude Catholic Church! We are delighted to invite you to join us in striving to become intentional disciples of the Lord Jesus. From the days of its founding St. Jude has created a spirit of hospitality and radiated the love of Christ. We hope you will experience that here and that together we may become "ambassadors for Christ".
- Fr. James Johnson
Confirmation Orientation Potluck
Thursday, September 20th at 7 pm
in the Parish Hall
If you are a teen interested in learning more about the Sacrament of Confirmation at St. Jude Parish, please join us for this informative session on the process of Confirmation preparation at our church. For more information, contact our Director of Family Faith Formation, Rick Casolary at rick@stjude-redmond.org or by phone at 425-883-7685 ext. 123.

CALLED TO SERVE AS CHRIST
Join us for a Reception on either
Wednesday, September 19th at 7 pm in Lovett Hall OR
Saturday, October 13th at 6:15 pm in Lovett Hall
Together we have the opportunity to show our gratitude and commitment to those who have supported us throughout the difficulties and joys of life. Join us in giving back to the priests and women religious who have given so selflessly for all of us. Enjoy this video to see how the Called To Serve as Christ Campaign will benefit our spiritual fathers and sisters as well as the family of faith.
Registration has begun for all Faith Formation classes!
For Children's Faith Formation Registration, click on the appropriate course to be directed to the online faith formation registration. For questions, please email Lynn or call the Parish Office during regular business hours at (425)883-7685 .
Faith Formation Registration - Use this form to register for Preschool, Grade School and Teen Ignite Ministry (non-sacrament) classes.
Sacramental Preparation Registration - Use this form for First Reconciliation/First Eucharist or Confirmation within the Faith Formation program.
Adult Confirmation Registration - For baptized Catholics 18 years old and above seeking Confirmation, please use this form.
For RCIA (Rite of Christian Initiation of Adults), please contact Sondra Sciola by phone at 425-883-7685 ext. 117 or by email at sondra@stjude-redmond.org.
Are you or someone you know interested in learning more about the Catholic Faith?
For more information regarding learning more about the Catholic Faith or to sponsor someone who is participating in the program, contact Sondra Sciola by phone at 425-883-7685 ext. 117 or send an email to sondra@stjude-redmond.org.
To watch the FORMED "Pick of the Week", scroll down to the "WATCH NOW" button and click to be connected.
To sign up for FORMED, go to: https://stjude-redmond.formed.org and use parish code: R8KKR8.
Safe Parking
Safe Parking is available at St. Jude. There are 15 spaces available for vehicles. Adult men and women and couples are welcome. Intakes occur from 8:30 - 4:30 Monday through Thursdays or by appointment, as well as from 6:00 - 8:00 pm every night.
For more information, please call 425-658-4982 between the hours of 8:00 am and 10:00 pm.
To Register at St. Jude Parish or update your family information
use our NEW online registration form!