Mass Times
Weekend Masses
Saturday Vigil (Cantor) 5:00pm
Sunday (Sanctuary Choir) 9:00am
Sunday (Gospel Choir) 11:00am
Sunday (Sept - May) 5:30pm
Daily Mass
Monday 9:00am
Wednesday 9:00am
Thursday 9:00am
Friday 9:00am
Word and Communion
Tuesday 9:00am
Holy Days
9:00am and 7:00pm
Reconciliation
Confessions
Saturdays, 3:30pm - 4:30pm or by appointment
Exposition of the Blessed Sacrament
Each Friday after 9:00am Mass until 9:00pm
Online Giving
To make a one time gift to our parish, or to create a regular on-line giving account, please click below.
Annual Catholic Appeal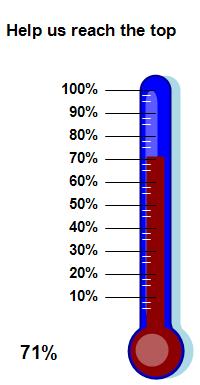 Address
10526 166th Ave NE
Redmond, WA 98052
425-883-7685
Office Hours
Monday - Friday
8:30am - 4:30pm
Welcome!
Welcome to St. Jude Catholic Church! We are delighted to invite you to join us in striving to become intentional disciples of the Lord Jesus. From the days of its founding St. Jude has created a spirit of hospitality and radiated the love of Christ. We hope you will experience that here and that together we may become "ambassadors for Christ".
- Fr. James Johnson
We're pleased to announce the availability of FORMED, an online service for accessing thousands of Catholic videos, audios and ebooks On Demand anytime, anywhere! As a member, you will have access to entertaining movies, inspiring audio talks, informative bible studies, and much more. We are providing this resource free of charge to help our members learn and grow in their faith. You will also be able to easily access any featured content the we are promoting within our community from time to time. So please join us. Also once you have signed up, don't forget to download the free iOS or Android app to put FORMED at your fingertips. We hope you will enjoy this incredible gift and please spread the word to others.
To sign up for FREE, click the formed logo or go to: https://stjude-redmond.formed.org. To register, use our parish code: R8KKR8.
Daily Mass Schedule Change for Week of 06/18 - 6/22
Monday through Thursday - Word & Communion Service
Friday, June 22nd - Mass at 9:00 am
Weekend Masses will be Saturday at 5pm (Vigil), Sunday at 9:00am and 11am.
(Sunday Evening 5:30 pm Mass takes a break for the summer beginning June 4th and will resume on September 9th.)
2018 Annual Catholic Appeal
We have now moved into our 6th week of the 2018 Annual Catholic Appeal. The good news is we have received pledges/gifts from more 342 households! But it means there are still over 1000 households that have not yet responded - 88% of the parish! And it's not too late for you to give!
Your gift can still help the Annual Catholic Appeal by its support of more than 60 ministries and services that are offered to thousands of individuals across Western Washington. If you haven't already made your gift, won't you please consider making a gift this year? No gift is too small. If you're unsure what to give, please consider a gift of $1 a day or $365 or more.
Go online to https://donate.seattlearchdiocese.org/aca or use a pledge envelope. If you'd rather call in your gift to the Appeal Office, they can be reached at 800-809-4921. Thank you!
To see the hands, faces, and places of the Annual Catholic Appeal in Western Washington and the many ways your contributions and prayers support ministries and services throughout the Archdiocese, watch this video now.
.
Vacation Bible School
July 23 - 27 from 9 AM - 12 PM
This year our Vacation Bible School will be a week long "Birthday Bash" instilling an awareness of God's amazing creation and the beauty and dignity of the human person. The children will receive a living-giving lesson on what it means to be a child of God. Mark your calendar!
Download your registration form here.
Are you or someone you know interested in learning more about the Catholic Faith?
For more information regarding learning more about the Catholic Faith or to sponsor someone who is participating in the program, contact Sondra Sciola by phone at 425-883-7685 ext. 117 or send an email to sondra@stjude-redmond.org.
Safe Parking
Safe Parking is available at St. Jude. There are 15 spaces available for vehicles. Adult men and women and couples are welcome. Intakes occur from 8:30 - 4:30 Monday through Thursdays or by appointment, as well as from 6:00 - 8:00 pm every night.
For more information, please call 425-658-4982 between the hours of 8:00 am and 10:00 pm.
To Register at St. Jude Parish or update your family information
use our NEW online registration form!